Long Island Limo Bus
Welcome to the Largest Long Island Limo Bus & Party Bus Transportation Company in Metro New York. We have an Exclusive line of Party Bus & Limo Buses in Nassau County and Suffolk County, NY. Although we are Long Island based, we do also service Brooklyn-Kings County, Queens County, Westchester County and Manhattan, NY. When scheduling a Party Bus for an event please let our dispatcher know how many passengers you are trying to accommodate. We carry many assorted sizes of limo & party buses for rent.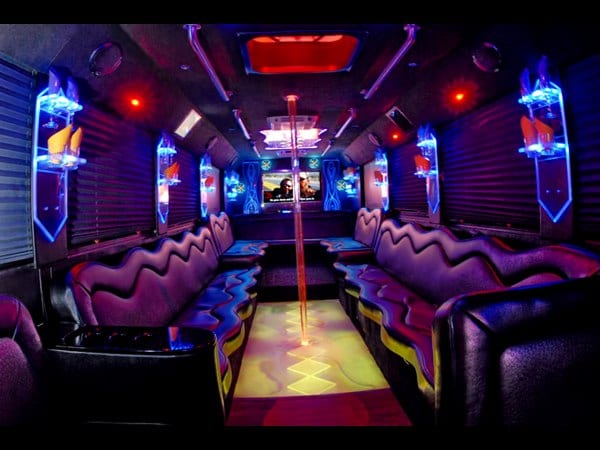 Limo Bus Long Island
So you want to take a trip to a Night Club or maybe it's your Wedding Day? Well then, have you considered booking a party bus to get there? You COULD get a small limousine but wouldn't  you rather have ALL of your Friends and Family in one Limo Bus ?
Don't you want to be able to party like its 1999? Relax, listen to the music or watch some TV knowing that our experienced  chauffeur will get you there safe and in style. Are you planning a Bachelorette Party, Wine Tour,  or maybe a Brewery Tour? Asking all your friends to a Baseball Game or possibly tailgating at a Football Game? Well then, we have the most stylish party buses to accommodate you. All of our buses come with soda, water and mixers. Bluetooth radio is also standard in all of our vehicles. No more bringing your auxiliary cords. Some of our fleet even have bathrooms on board too for those of you who want a lavatory.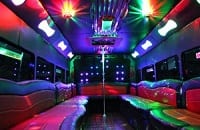 In conclusion make YOUR trip an exciting, memorable one. Take a memorable trip with a party bus! Do not settle for less and do not waste your time. Call the innovators and not the imitators. Get this great party bus company to give you a trip to remember for a lifetime.
Call (516)-LIMO-BUS  / (516)-546-6287 any time.